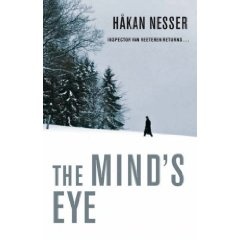 Book Description
Teacher Janek Mitter wakes one morning unable to remember who he is. As he stumbles into the bathroom, he sees the body of a beautiful young woman floating dead in his bath. It is his wife, Eva, and she has been viciously attacked.
Even during his trial Janek has no memory of attacking his wife, nor any idea as to who could have killer her. Only when he is sentences and locked up in a asylum for the criminally insane does he have a snatch of insight. He scribbles something in his Bible, but is murdered before the clue can be uncovered.
Chief Inspector Van Veeteren becomes convinced that something, or someone, in the dead woman's life has caused this terrible duble murder. As he delves further, Eva's tragic story begins to emerge, and Van Veeteren realizes that the past never really stops haunting the present...