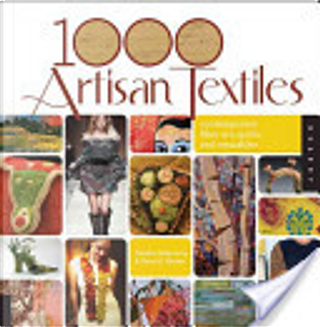 1,000 Artisan Textiles by Sandra Salamon
...
1,000 Artisan Textiles
Contemporary Fiber Art, Quilts, and Wearables
0
Reviews
0
Quotations
0
Notes
Description
This beautiful collection includes fine artisan examples of contemporary textiles and fiber art including quilts, linens, garments, wall hangings, and wearable art. A wide variety of techniques are featured, including hand and machine embroidery, decorative stitching, batik, dyeing, fabric painting, applique, felt, and all types of surface decoration. Full-color photography features both full views as well as close ups that will allow readers to appreciate the finer details of many works.