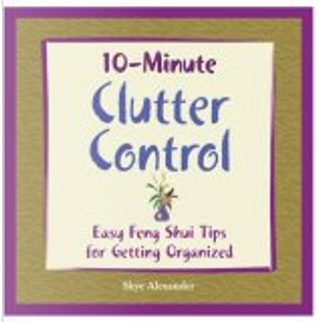 10-Minute Clutter Control by Skye Alexan
...
10-Minute Clutter Control
Easy Feng Shui Tips for Getting Organized
0
Reviews
0
Quotations
0
Notes
Description
The ancient Chinese art of feng shui is becoming increasingly popular in the West. That's because many of feng shui's principles are just common sense. One of the easiest, most popular, and most important feng shui cures is clutter control and organization. Several best-sellers have already been written on this topic, but none with the easy time promise this book offers. Patterned after 10-Minute Feng Shui, this book will offer hundreds of ways to use the ancient Chinese art of placement to clear the detritus of a busy life and create a calm, harmonious environment.
Are willing to exchange it