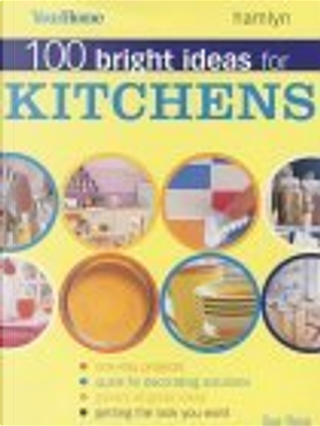 100 Bright Ideas for Kitchens by Sue Ros
...
100 Bright Ideas for Kitchens
(Your Home)
0
Reviews
0
Quotations
0
Notes
Description
Aimed at those decorating a home for the first time, this is part of a home improvement series with a focus on budget, ease of execution and "quick-fixes". It includes instructions for creating original kitchens to suit every taste, from fresh and modern to traditional and country. The step-by-step projects are designed to suit all levels of DIY enthusiast, each taking less than 12 hours to complete. The book features a gallery of inspirational spreads, offering ideas for finishing touches.
Are willing to exchange it