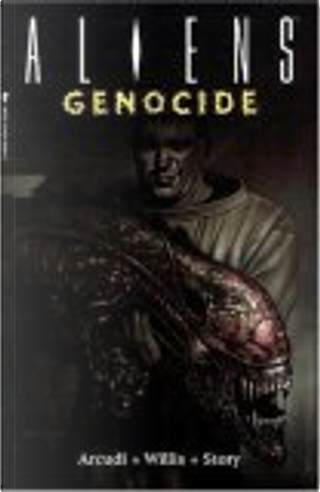 Aliens by Mike Richardson, John Arcudi,
...
Aliens
Genocide (Aliens Series , No 4)
0
Reviews
0
Quotations
0
Notes
Description
After a generation of rebuilding in the wake of Alien infestation, athletes from every corner of earth are flocking to the Goodwill Games. But some come with a dangerous new tool: a drug called Fire, distilled from the very essence of the Aliens' body chemistry. The military wants it. The pharmaceutical conglomerates want it. And the only place the essential ingredient can be found is on a world convulsed by Alien holocaust . . . Genocide is the fourth of the remastered Aliens trade paperbacks! This remastered edition boasts full-color art, an updated script, a new John Bolton cover, and a gallery of Alien art. Your Dark Horse Aliens library awaits this fourth fantastic volume!
Are willing to exchange it