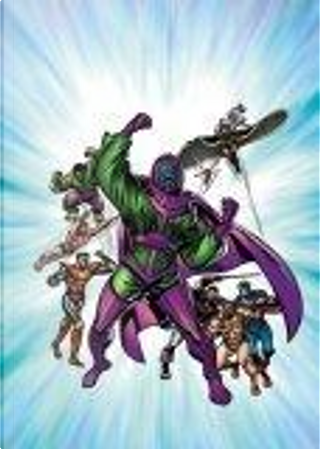 Avengers by Herb Trimpe, Sal Buscema, Ro
...
Avengers
Kang - Time and Time Again
0
Reviews
0
Quotations
0
Notes
Description
The super-villainy of Kang the Conqueror... unleashed at last! In a classic contest, the Grandmaster and Kang pit the Avengers against the Squadron Sinister and the wartime Invaders! And when the self-proclaimed "Ultimate Kang" sets out to conquer his alternate-reality counterparts, only one force can possibly halt his mad march: himself! Plus: Kang takes on Thor and the Hulk! Collecting Avengers #69-71 and #267-269, Thor #140, and Hulk #135.
Are willing to exchange it