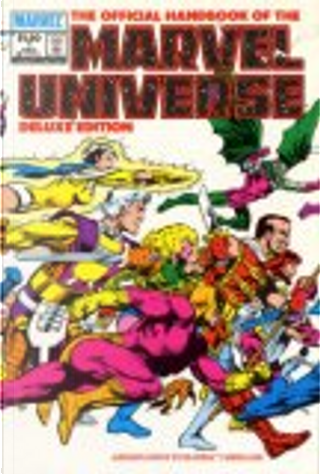 Essential Official Handbook of the Marve
...
Essential Official Handbook of the Marvel Universe - Deluxe Edition, Vol. 1
(Marvel Essentials)
0
Reviews
0
Quotations
0
Notes
Description
The original encyclopedia of adventures: expanded, augmented and updated! Marvel's continuity kings continued their quest for completeness in these issues of dedicated Deluxeness! Top talent teamed to headline heroes like Captain America, Daredevil, Doctor Strange, Nick Fury, the Hulk and dozens of others! Full lineups of the Avengers, the Defenders, the Fantastic Four and more! Collects OHOTMU Deluxe #1-7.
Are willing to exchange it