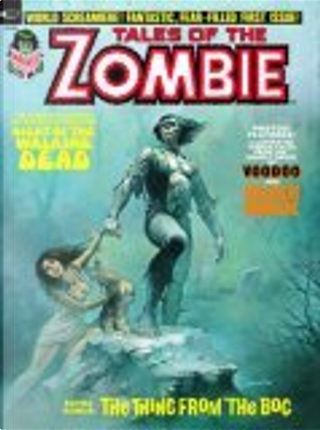 Essential Tales Of The Zombie TPB by Pab
...
Essential Tales Of The Zombie TPB
(Essential)
0
Reviews
0
Quotations
0
Notes
Description
Jaded by heroes who come back from the dead? Meet the hero who started there and stayed there! His stare's the only thing that's empty about the adventures of Simon Garth through mad science and madder magic! Terrors criminal, corporate and just plain creepy reprinted for the first time in more than a quarter-century! Collects stories from Tales of the Zombie #1-10; Dracula Lives #1-2.
Are willing to exchange it