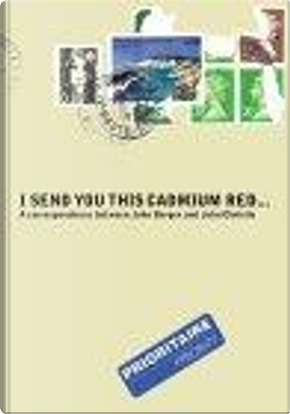 I Send You this Cadmium Red by John Berg
...
I Send You this Cadmium Red
0
Reviews
0
Quotations
0
Notes
Description
"A book of correspondence between two highly talented friends*writer/critic/artist John Berger and filmmaker/artist John Christie*I Send You This Cadmium Red began in concept in February 1997, when Christie mused to Berger: 'What could our next project be?' Berger replied: 'Just send a color ' Soon after, a painted square of cadmium red crossed the English Channel, from Christie in London to Berger in France, and an amazing conversation began. The accompanying book reveals, in the form of letters, notes, small books, and drawings, their subsequent exchange of ideas on color*an visual odyssey that ranges from Matisse's blue to the blue of Yves Klein; from industrial brown anti-rust paint to Joseph Beuys' Braunkreuz, from mysterious cave paintings to Byzantine gold leaf. Unprecedented and engaging, aesthetically stunning and intellectually enlightening, I Send You This Cadmium Red both explores new OEays of seeing' and provides a key to understanding the work of these two artists."
Are willing to exchange it