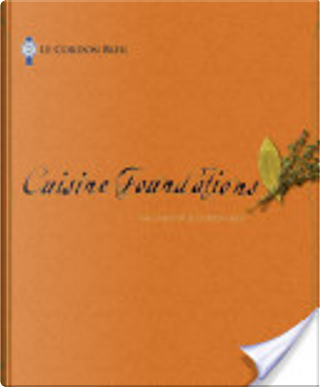 Le Cordon Bleu Cuisine Foundations by Le
...
Le Cordon Bleu Cuisine Foundations
0
Reviews
0
Quotations
0
Notes
Description
Le Cordon Bleu Cuisine Foundations presents the definitive concepts and techniques of classic French cuisine in an artfully designed package that captures the rich tradition of Le Cordon Bleu in a contemporary, international setting. Extensively researched, this landmark texts traces French culinary technique and foundations back through the 20th-century codification by Auguste Escoffier to the earlier innovations of Jules Gouffe, Urbain Dubois, Antonin Careme, and other noted chefs of earlier generations to deliver a truly authoritative work. Illustrated with thousands of highly detailed photographs that reveal the proper cooking and preparation techniques, Le Cordon Bleu Cuisine Foundations passes the exceptional history of traditional, modern, nouvelle, and actual French cuisine on to a new generation of culinarians.
Are willing to exchange it