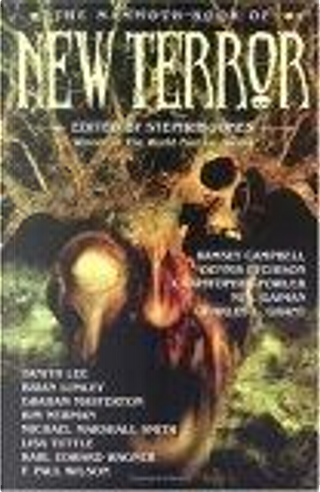 The Mammoth Book of New Terror by F. Pau
...
The Mammoth Book of New Terror
0
Reviews
0
Quotations
0
Notes
Description
The Mammoth Book of New Terror is a revised and expanded new edition of the touchstone collection of modern horror fiction, selected by the acknowledged master of the genre—the award-winning godfather of grisly literature, Stephen Jones. Here are over 20 stories and short novels by the masters of gore, including Clive Barker, Ramsey Campbell, Dennis Etchison, F. Paul Wilson, Brian Lumley, Tanith Lee and John Kaine. This classic Mammoth title features new and previously uncollected stories from some of the biggest and brightest names on both sides of the Atlantic, as well as classics from acknowledged masters.
Are willing to exchange it