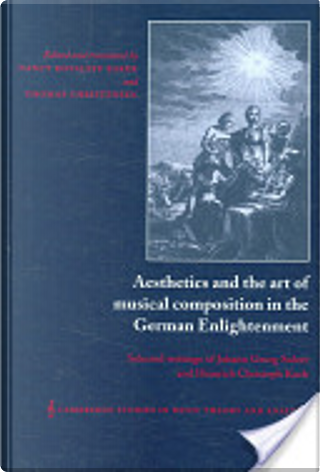 Aesthetics and the Art of Musical Compos
...
Aesthetics and the Art of Musical Composition in the German Enlightenment
Selected Writings of Johann Georg Sulzer and Heinrich Christoph Koch
0
Reviews
0
Quotations
0
Notes
Description
Can an abstract theory of Empfindsamkeit aesthetics have any value to a musician wishing to study composition in the classical style? The eighteenth-century German theorist and pedagogue Heinrich Koch showed how this question could be answered with a resounding yes. Starting with the systematic aesthetic theory of the Swiss encyclopedist Johann Sulzer, Koch was creatively able to adapt Sulzer's conservative ideas on ethical mimesis and rhetoric to concrete problems of music analysis and composition. In this collaborative study, Thomas Christensen and Nancy Baker have translated and analysed selected writings of Sulzer and Koch respectively, bringing to life a little-known confluence of philosophical and musical thought from the German Enlightenment. Koch's appropriation of Sulzer's ideas to the service of music represents an important development in the evolution of Western musical thought.
Are willing to exchange it