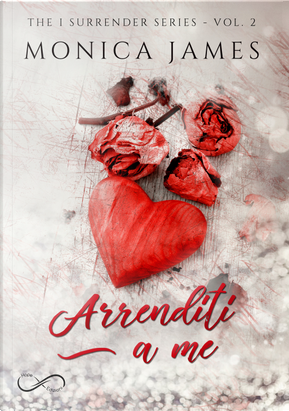 Arrenditi a me. The I surrender series.
...
Arrenditi a me. The I surrender series. Vol. 2
0
Reviews
0
Quotations
0
Notes
Description
Ava Thompson ha lasciato il suo vero amore, Jasper White, per rincorrere i suoi sogni e diventare la donna che ha sempre voluto essere. Il destino, tuttavia, ha voluto che tornasse nel luogo che l'ha spezzata in due… Singapore. Ma soprattutto l'ha rimandata indietro dall'uomo che l'ha spezzata in due… Harper. Ava, però, non è più la ragazza persa e spaventata che era. Ora è una donna forte e determinata che vuole realizzare i suoi sogni e trovare la felicità, con la speranza, alla fine del lungo percorso di crescita, di tornare tra le braccia amorevoli del suo Jasper. Sei mesi dopo, Ava torna a Los Angeles per un evento che racchiude il significato del vero amore. Purtroppo, però, lei il vero amore l'ha perso e, con esso, il senso della parola "amare". Los Angeles non è come l'aveva lasciata. Le cose sono cambiate, le persone sono cambiate e lei stessa è diversa. L'unica cosa rimasta immutata è il suo amore passionale e struggente per Jasper White. Ma Jasper prova ancora gli stessi sentimenti per lei?
Are willing to exchange it