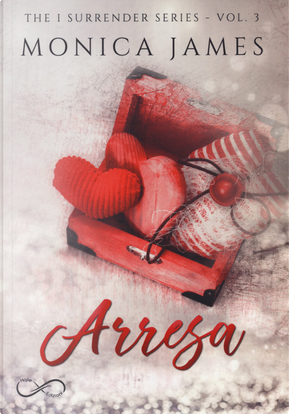 Arresa. The I surrender series. Vol. 3 b
...
Arresa. The I surrender series. Vol. 3
0
Reviews
0
Quotations
0
Notes
Description
Quando Ava ha incontrato per la prima volta il dio del rock dagli occhi cerulei, Jasper White, il suo mondo si è completamente ribaltato e, da allora, nulla è più stato come prima. Dopo mille vicissitudini, la sua vita sembra finalmente essersi assestata, e questo include anche la relazione sana, stabile e duratura che ha intrapreso con Jasper. Il loro amore, tormentato e turbolento, ha superato molti ostacoli, ma quando non una, ma ben due bombe verranno lanciate addosso ad Ava, saranno in grado lei e Jasper di sopravvivere a questo ennesimo colpo? Riusciranno la perfida ex, Indie, e la madre manipolatrice di Jasper a far crollare le stabili fondamenta del loro amore? Riuscirà Ava ad avere il suo lieto fine? Ma, soprattutto, lo potrà ottenere proprio con l'uomo che ama con tutta se stessa e che ogni donna vorrebbe accanto?
Are willing to exchange it