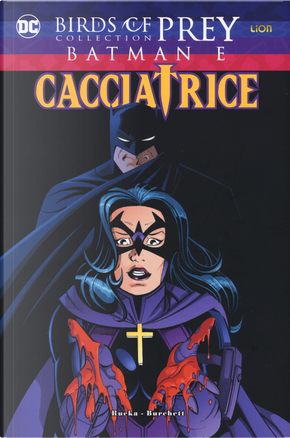 Batman e Cacciatrice. Birds of prey coll
...
Batman e Cacciatrice. Birds of prey collection
0
Reviews
0
Quotations
0
Notes
Description
Claudio Panessa, membro della mafia italiana di Gotham, viene ritrovato morto con una freccia piantata nel petto. Tutti gli indizi portano Batman sulle tracce della Cacciatrice ma... il Cavaliere Oscuro sta seguendo la pista giusta? L'ultima superstite della famiglia Bertinelli dovrà riabilitare il proprio nome mentre ripercorre i momenti cruciali del tragico passato che l'hanno fatta diventare l'anti-eroina nota come la Cacciatrice. E come ha fatto una ragazzina di nome Helena Bertinelli a diventare la Cacciatrice? Contiene "Batman/Huntress: Cry for Blood" 1-6 e "Batman 80-page Giant" 1.
Are willing to exchange it