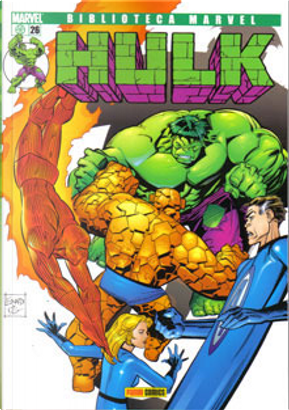 BM: Hulk #26 by Glenn Greenberg, Len Wei
...
BM: Hulk #26
The Incredible Hulk #205-206, The Rampaging Hulk Vol.2 #2-6
0
Reviews
0
Quotations
0
Notes
Description
Fue uno de sus fundadores y un valioso aliado. Ahora el Increíble Hulk tendrá que pelear contra Los Defensores, en un desesperado intento por salvar la vida de Jarella, la mujer que ama. Pero, ¿qué ocurrirá cuando el Goliat Esmeralda comprenda el fatal destino de Jarella? ¿Y cuál será la reacción de Bruce Banner? Además, comienza el segundo volumen de la serie Rampaging Hulk, aparecida durante los años noventa, pero ambientada en esta época clásica. ¡Y con el auténtico sabor de las grandes historias!
Are willing to exchange it