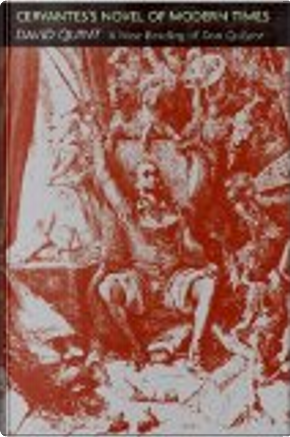 Cervantes's Novel of Modern Times by Dav
...
Cervantes's Novel of Modern Times
A New Reading of Don Quijote
0
Reviews
0
Quotations
0
Notes
Description
Offering a radical reading of "Don Quijote", this work argues that it is much greater than the sum of its famous parts, discovering a unified narrative and deliberate thematic design in a novel long taught as the very definition of the picaresque and as a rambling succession of individual episodes. David Quint shows how repeated motifs and verbal details link the episodes, often in surprising and unnoticed ways. "Don Quijote" emerges as a work that charts and reflects upon the historical transition from feudalism to the modern times of a moneyed, commercial society. In Part One of the novel, this change is measured in a shift in the nature of erotic desire, and we find Don Quijote torn between his love for Dulcinea and his hopes to wed for wealth and social advancement. In Part Two, Don Quijote himself changes from anarchic madman to a gentler, wiser hero - a member of a middle class in the making. Throughout, Cervantes meditates on the literary form that he is inventing as a response to modernity, questioning the movel's relationship to other genres and the place of heroism and imagination within stories of everyday life.
Are willing to exchange it