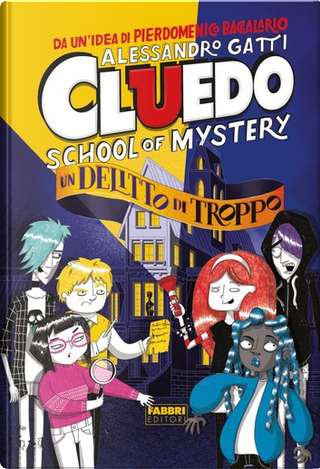 Cluedo School of Mystery by Alessandro G
...
Cluedo School of Mystery
Un delitto di troppo
0
Reviews
0
Quotations
0
Notes
Description
Alla Cluedo School of Mystery una classe di aspiranti detective studia e si allena per diventare un infallibile team di investigazione. Ma quando la scuola si trasforma nella scena di un delitto, le lezioni teoriche lasciano il passo a un'indagine vera e propria: i ragazzi dovranno fare affidamento su tutto ciò che hanno imparato e scommettere sul proprio intuito per risolvere il crimine... e trovare il colpevole! Età di lettura: da 10 anni.
Are willing to exchange it