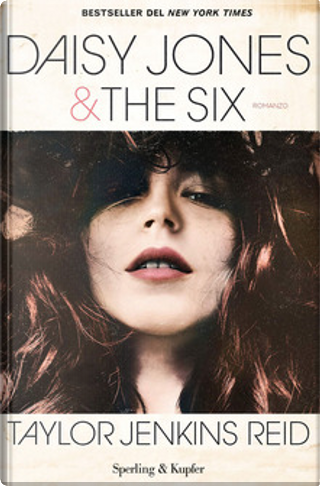 Daisy Jones & The Six by Taylor Jenkins
...
Daisy Jones & The Six
3
Reviews
0
Quotations
0
Notes
Description
Daisy Jones & The Six: un gruppo rock diventato leggenda. I loro concerti hanno riempito gli stadi di tutto il mondo, le loro canzoni hanno infiammato le notti di un'intera generazione. Il loro mito è la favola di un'ascesa folgorante, dalle prime esibizioni nei locali underground al successo planetario. È l'incarnazione stessa di un'epoca in cui sesso, droga e rock'n'roll sembravano inscindibili. È la sintesi di un'alchimia perfetta: quel magnetismo unico tra Billy Dunne – il frontman della band, carismatico e tormentato – e Daisy Jones, splendida cover girl e cantautrice dal talento naturale, spirito libero e inafferrabile. Eppure, il 12 luglio 1979, dopo un concerto memorabile, il gruppo si è sciolto per sempre. Nessuno ha mai saputo perché... Fino a oggi. Ex musicisti e manager, giornalisti e famigliari: sono stati tutti testimoni, e adesso, a quarant'anni di distanza, sono finalmente pronti a raccontare la verità. Ma ognuno ha la propria versione dei fatti. Quella che rivive attraverso le loro voci è una storia di ragazzi di vent'anni, amici e amanti, fratelli e rivali; idoli sul palco, anime fragili a riflettori spenti. Una storia di notti folli e albe smarrite, sogni troppo grandi da afferrare e demoni troppo forti da annientare, passioni che accendono il sangue nelle vene e stelle che brillano fino a incendiare il cielo. Perché una canzone non è mai soltanto una semplice canzone. C'è la vita, nella musica. Ed è impossibile dire con certezza dove finisca l'una e abbia inizio l'altra.
Are willing to exchange it