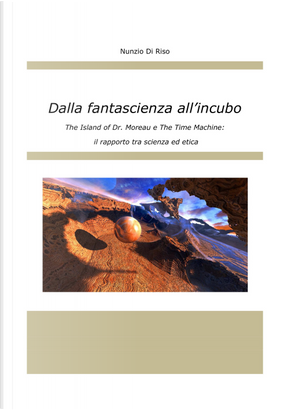 Dalla fantascienza all'incubo. The Islan
...
Dalla fantascienza all'incubo. The Island of Doctor Moreau e The Time Machine: il rapporto tra scienza ed etica
0
Reviews
0
Quotations
0
Notes
Description
La fantascienza nasce in un periodo ricco di sconvolgimenti, quale quello di fine Ottocento, dove il pensiero tradizionale vacilla di fronte all'affermarsi delle nuove teorie scientifiche, come quella darwiniana, che non solo rivoluzionano le idee ma se interpretate anche alla luce dello scetticismo huxleiano gettano un'ombra fatale sul futuro incerto dell'uomo e dell'universo. In tale epoca storica, dove accanto alla crisi del pensiero positivistico e non solo, si affianca la lotta sociale e l'ambizione degli stati occidentali per l'egemonia imperialistica, nascono le prime opere wellsiane, le quali risentono di quella terrificante angoscia e inquietudine fin de siècle particolarmente diffuse nell'Inghilterra tardo-vittoriana. Wells non si ferma solo a registrare e a ingigantire le paure comunemente sentite, egli le amplifica con lo scopo di scioccare e destabilizzare quel tempo di flemma ancora rimasta nel lettore borghese tardo-vittoriano, al fine di far prendere prima coscienza delle tendenze degenerative dell'individuo e della società e di mostrarne le agghiaccianti conseguenze.
Are willing to exchange it