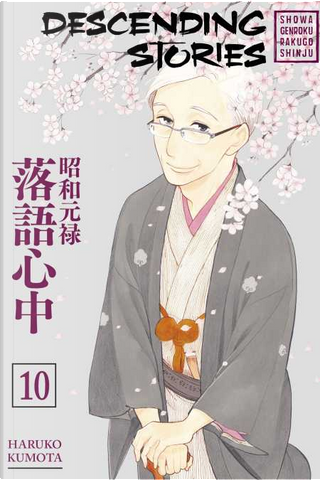 Descending Stories, Vol. 10 by Haruko Ku
...
Descending Stories, Vol. 10
Showa Genroku Rakugo Shinju
0
Reviews
0
Quotations
0
Notes
Description
A multi-generational human drama set in the world of rakugo, a traditional form of Japanese comedic storytelling, Descending Stories follows an ex-convict whose life is changed by his apprenticeship to a famed storyteller, and Konatsu, who yearns to perform rakugo but cannot because women are not permitted in the craft.
Are willing to exchange it