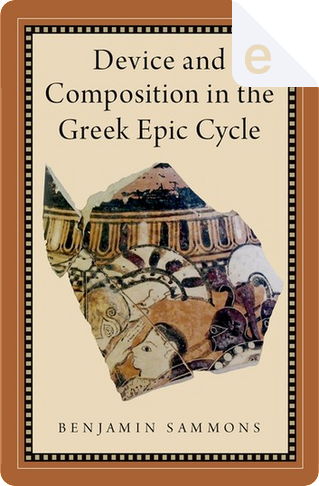 Device and composition in the Greek epic
...
Device and composition in the Greek epic cycle
0
Reviews
0
Quotations
0
Notes
Description
From a corpus of Greek epics known in antiquity as the "Epic Cycle," six poems dealt with the same Trojan War mythology as the Homeric poems. Though they are now lost, these poems were much read and much discussed in ancient times, not only for their content but for their mysterious relationship with the more famous works attributed to Homer. In Device and Composition in the Greek Epic Cycle, Benjamin Sammons shows that these lost poems belonged, compositionally, to essentially the same tradition as the Homeric poems. He demonstrates that various compositional devices well-known from the Homeric epics were also fundamental to the narrative construction of these later works. Yet while the "cyclic" poets constructed their works using the same traditional devices as Homer, they used these to different ends and with different results. Sammons argues that the essential difference between cyclic and Homeric poetry lies not in the fundamental building blocks from which they are constructed, but in the scale of these components relative to the overall construction of poems. This sheds important light on the early history of epic as a genre, since it is likely that these devices originally developed to provide large-scale structure to shorter poems and have been put to quite different use in the composition of the monumental Homeric epics. Along the way Sammons sheds new light on the overall form of lost cyclic epics and on the meaning and context of the few surviving verse fragments.
Are willing to exchange it