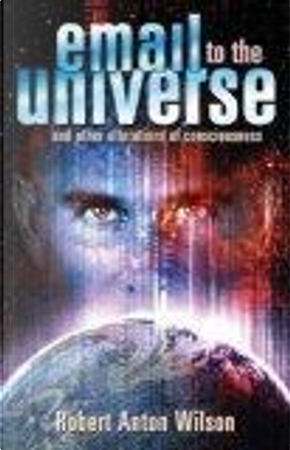 Email to the Universe by Robert Anton Wi
...
Email to the Universe
0
Reviews
0
Quotations
0
Notes
Description
The range of Robert Anton Wilson's expertise is always astonishing. In "Email to the Universe", he tackles a dazzling array of subjects including: The Passion of the Antichrist; The Celtic Roots of Quantum Theory; Paranoia; Black Magic and Curses; LSD, Dogs and Me; Left and Right: A Non-Euclidean Perspective; Sexual Alchemy; Cheerful Reflections on Death and Dying; The Relativity of "Reality" ;and, a whole bunch more. Bob's description of his campaign to become governor of California (as the candidate of the Guns & Dope party, no less) will have you rolling on the floor.
Are willing to exchange it