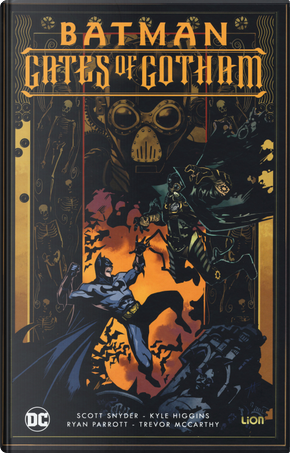 Gates of Gotham. Batman by Kyle Higgins,
...
Gates of Gotham. Batman
0
Reviews
0
Quotations
0
Notes
Description
In questa miniserie firmata da Scott Snyder e Kyle Higgins presente e passato si fondono con esiti dirompenti. Per favorire la crescita economica di una metropoli sono spesso necessarie le idee brillanti di giovani volenterosi. Ma qual è il prezzo del progresso? Cosa succede quando alcune delle famiglie più in vista di Gotham decidono di unire le forze? Ecco la storia che ha gettato uno sguardo inedito su alcune delle vicende più tetre legate alla città di Batman. Questo volume Deluxe, oltre a presentare i 5 numeri della miniserie "Gates of Gotham" contiene una storia inedita tratta da "Detective Comics Annual" l2 e "Batman Annual" 28 e una galleria finale di disegni preparatori.
Are willing to exchange it