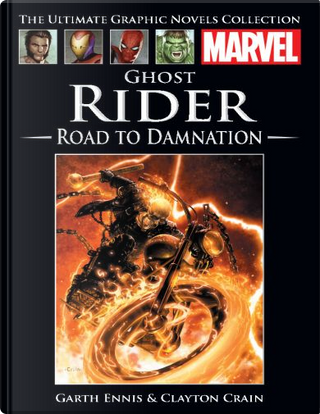 Ghost Rider: Road to Damnation by Garth
...
Ghost Rider: Road to Damnation
1
Review
0
Quotations
0
Notes
Description
The Ghost Rider has been banished to Hell! When the mysterious Malachi offers him freedom, it is not without a price. In return for his redemption, the Ghost Rider must defeat the demon lord Kazaan and his pawn, corrupt billionaire Earl Gustav. The balance between Heaven and Hell is wavering, and only the living spirit of vengeance has the power to restore order.
Are willing to exchange it