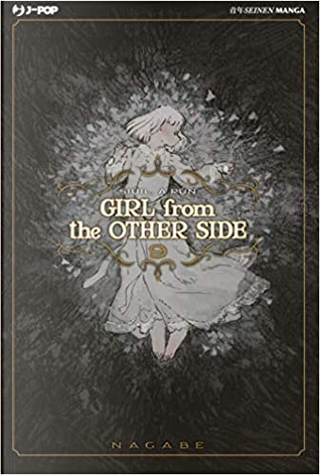 Girl from the other side vol. 9 by Nagab
...
Girl from the other side vol. 9
Siúil a Rún
1
Review
0
Quotations
0
Notes
Description
Il maestro, ormai, non è che un estraneo errante e Shiva è disperata al pensiero che si sia dimenticato di lei. Possibile che non esista un modo per tornare a parlare come facevano una volta? Nel Regno Interno, intanto, ci si avvicina alla verità che si cela dietro ai due mondi in guerra e all'imperscrutabile disegno divino... Quando gli eventi precipitano a causa delle scelte degli esseri umani e di Shiva, il creato intero sembra diretto verso una fine che deve essere evitata a ogni costo. Ma come? Questa è la favola dell'oscura creatura e della bambina, che indugiano sul calar della sera, al confine tra il giorno e la notte.
Are willing to exchange it