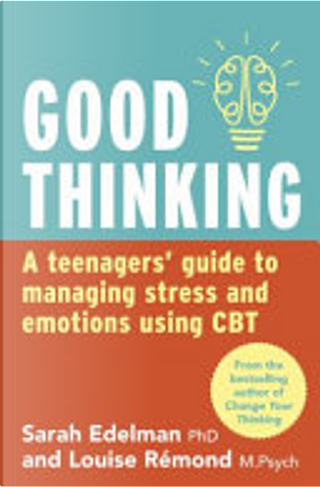 Good Thinking by Louise Remond, Sarah Ed
...
Good Thinking
A Teenager's Guide to Managing Stress and Emotion Using CBT
0
Reviews
0
Quotations
0
Notes
Description
Teenage years can be a particularly challenging time. There are lots of changes happening - physical, social and mental, and emotional ups and downs are common. Upsetting emotions can lead to self-defeating behaviours, such as avoidance, irritability, withdrawal and brooding. While our emotions seem to have a life of their own, there are actually lots of things we can do to affect them. Learning skills to manage unhelpful emotions can make our lives much easier, now and into the future. Cognitive Behavioural Therapy (CBT) is an approach used by therapists all over the world to help people learn to think in a healthy and balanced way, and to bounce back more quickly from stressful events. It provides techniques to help overcome stress, negative emotions and self-defeating behaviour. The book contains plenty of real-life examples, practical tools and exercises.
Are willing to exchange it