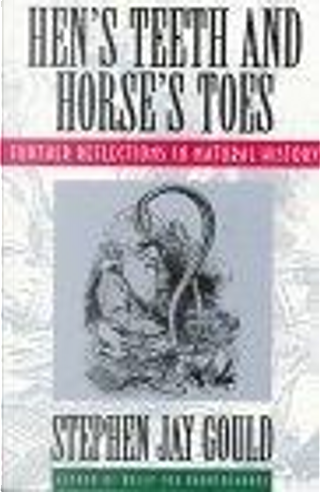 Hen's Teeth and Horse's Toes by Stephen
...
Hen's Teeth and Horse's Toes
18
Reviews
1
Quotation
0
Notes
Description
What color is a zebra? Does the changing size of a Hershey bar hold a lesson of adaptive significance? Did an asteroid bring mass extinction to the earth 65 million years ago? Why do animals walk, fly, swim and slither but never roll? Human beings not withstanding, why are the females of most species larger than the males?

Behind each question and each answer lie concepts central to science and in particular to an understanding of evolution, the centerpiece of biology. Science is the art of the doable, and the science of evolutionary biology has changed our view of the world. It is important to remember that natural selection is not a perfecting principle, but a means of making sense of our earth as we find it today.