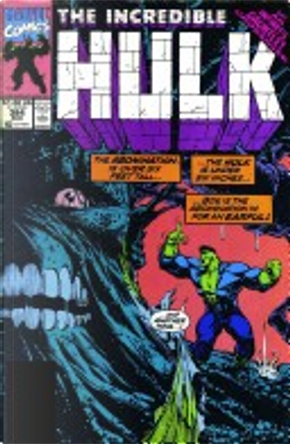 Hulk Visionaries: Peter David, Vol. 7 by
...
Hulk Visionaries: Peter David, Vol. 7
0
Reviews
0
Quotations
0
Notes
Description
The Hulk continues his pulsating partnership with the Pantheon, and he'll need all the supporting characters he can get when half the universe disappears! Thanos has taken up the Infinity Gauntlet, but the Hulk instead suspects his endurable adversary Abomination — and it should be easy to investigate from the ground up...when he's shrunken to six inches tall! Plus: hard choices, harder punches and the death of a longtime Hulk ally. Guest-starring Doctor Strange, the Man-Thing and Sabra the Super-Agent! Collecting INCREDIBLE HULK (1968) #383-389 and HULK ANNUAL #17.
Are willing to exchange it