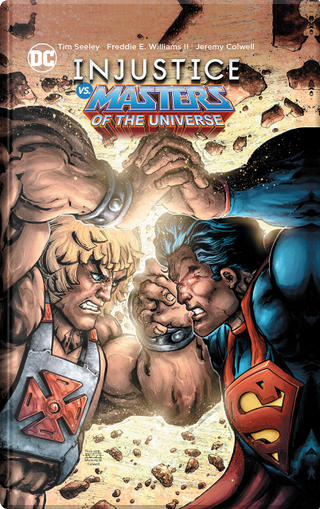 Injustice Vs. Masters of the Universe by
...
Injustice Vs. Masters of the Universe
0
Reviews
0
Quotations
0
Notes
Description
Teaming up with Batman against the Superman, He-man and his new allies face dangerous and familiar enemies in a battle where no world is safe! As Batman plans an invasion of the Oracle to stop their suicide squads from terrorizing the populace, He-Man wanders an Earth city (in disguise) hoping to understand more of the difficulty they'll face. Meanwhile, back on Eternia, Zatanna and Swamp Thing are horrified to discover that someone else from their universe has crossed over! Things seem truly dire on Earth when He-Man learns that his own home is in peril--from Darkseid!
Are willing to exchange it