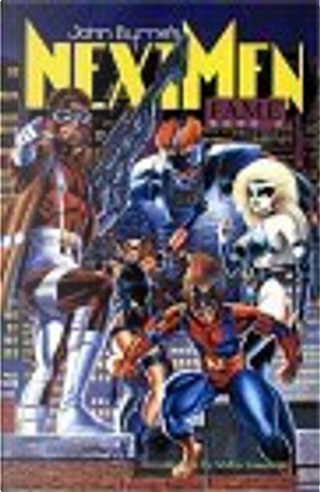 John Byrne's Next Men Volume 3 by John B
...
John Byrne's Next Men Volume 3
Fame
0
Reviews
0
Quotations
0
Notes
Description
One minute you're running in the shadows, a complete stranger in an uncaring world. The next you're in the spotlight, and everyone wants a piece of you. And they'll slowly pick you apart, piece by piece, until you've nothing left to give. That's how Fame works, as you'll find out in this third volume chronicling the saga of John Byrne's Next Men.

When the Next Men are thrust into the spotlight of stardom by a publicity-hungry comics publisher, a lone sherriff believes the super-powered teens can shed some light on the grisly murders in his small Arizona town. From unknowns to celebrities to fugitives, the Next Men take the roller-coaster ride of a lifetime and find that it falls short of an E ticket!
Are willing to exchange it