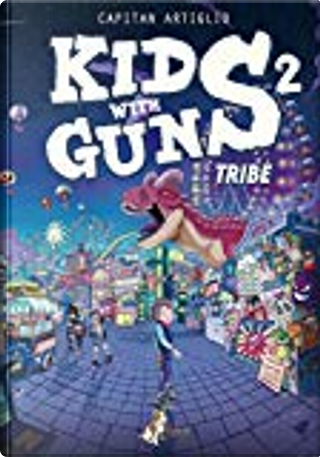 Kids with guns vol. 2 by Capitan Artigli
...
Kids with guns vol. 2
Tribe
0
Reviews
0
Quotations
0
Notes
Description
Capitan Artiglio torna con il secondo dei tre capitoli di Kids with Guns: la Bambina senza nome si sente sola e fa la sola cosa logica per una che non dice una parola, ma spara benissimo. I teschi di Moloch si rivelano una maledizione più che un vantaggio, e la conquista di Thunderat Town può sembrare una mera formalità, ma non importa se sei immortale: un sacco di gente cercherà di ammazzarti, se ci provi. La saga techno-western più avvincente mai raccontata a fumetti alza il tiro con un duecento pagine zeppe di emozioni e colpi di scena!
Are willing to exchange it