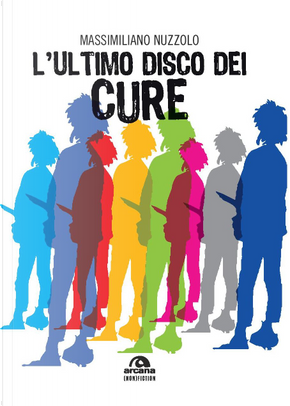 L'ultimo disco dei Cure by Massimiliano
...
L'ultimo disco dei Cure
0
Reviews
0
Quotations
0
Notes
Description
Questo è un romanzo di musica e passioni che per colonna sonora ha le canzoni di Robert Smith e The Cure, dei Joy Division, dei Jesus and Mary Chain. Un romanzo che parla del difficile passaggio dalla gioventù all'età adulta. Di concerti. Dell'Amore con la A maiuscola. Della morte, era inevitabile. E di una nuova vita, dopo tutto. Una fotografia ritrae due bambini durante una vacanza estiva a Rimini di tanti anni fa: sotto il sole, si tengono per mano nella luce piena dell'estate, di fronte all'azzurra immensità del mare. Pietro, il protagonista, ha compiuto trent'anni, appassionato di musica, è un 'neet' suo malgrado. È lui che conserva la foto in un cassetto. Deciderà di partire in cerca di quel passato, insieme a un amico; nell'attesa di trovare nuovamente la perfetta innocenza contenuta in quell'immagine. Alice, l'altra protagonista del romanzo, è una manager discografica. Una giovane donna di successo, agiata ma infelice. Anche lei deciderà di tornare a Rimini per assistere al concerto di un gruppo che forse produrrà. Nel caos sonoro e multicolore del Velvet, lo storico club dove si terrà l'esibizione, ognuno dei personaggi farà i conti con se stesso, con le proprie scelte, con le proprie illusioni e ciò che invece il mondo ha in serbo per lui.
Are willing to exchange it