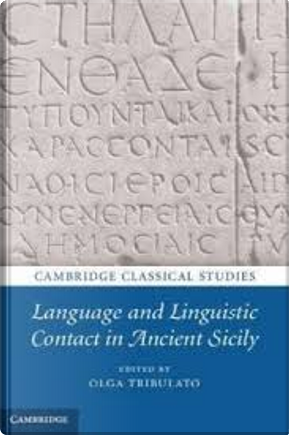 Language and Linguistic Contact in Ancie
...
Language and Linguistic Contact in Ancient Sicily
0
Reviews
0
Quotations
0
Notes
Description
Within the field of ancient bilingualism, Sicily represents a unique terrain for analysis as a result of its incredibly rich linguistic history, in which 'colonial' languages belonging to branches as diverse as Italic (Oscan and Latin), Greek and Semitic (Phoenician) interacted with the languages of the natives (the elusive Sicel, Sicanian and Elymian). The result of this ancient melting-pot was a culture characterised by 'postcolonial' features such as ethnic hybridity, multilingualism and artistic and literary experimentation. While Greek soon emerged as the leading language, dominating official communication and literature, epigraphic sources and indirect evidence show that the minority languages held their ground down to the fifth century BCE, and in some cases beyond. The first two parts of the volume discuss these languages and their interaction with Greek, while the third part focuses on the sociolinguistic revolution brought about by the arrival of the Romans.
Are willing to exchange it