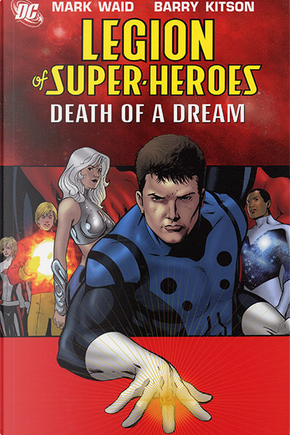 Legion of Super-Heroes, Vol. 2 by Mark W
...
Legion of Super-Heroes, Vol. 2
Death of a Dream
0
Reviews
0
Quotations
0
Notes
Description
A bright, defiant, energized team of super-powered teenagers from different worlds join forces to form a legion of passionate activists that crusade to leave their mark on a complacent society that has forgotten how to fight for change. This volume features an all-out brawl between the Legion and the evil agents of Terror Firma in the Fifth Dimension in order stop galactic destruction. But victory will not come without great sacrifice for this young team of heroes.
Are willing to exchange it