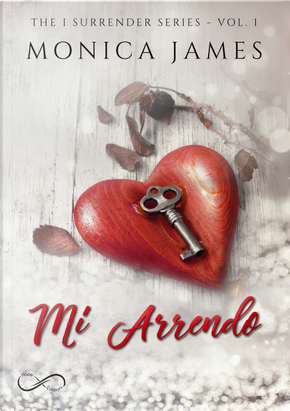 Mi arrendo. The I surrender series. Vol.
...
Mi arrendo. The I surrender series. Vol. 1
0
Reviews
0
Quotations
0
Notes
Description
Singapore ha strappato un pezzo di Ava Thompson, e se l'è tenuto. Un istante è stato sufficiente a stravolgerle l'esistenza e si è resa conto che il suo ex non era l'uomo che credeva fosse. Tornare a Los Angeles non sarà facile, perché "il suo cuore è stato maciullato, masticato e risputato all'infinito", ed è convinta che le ferite non si rimargineranno più. O forse, non è così. Jasper White entra in scena. Ava ignora che sarà lui, in realtà, a cambiare la sua vita per sempre. L'attrazione tra loro è istantanea, ma Ava la rifugge perché non vuole più avere nulla a che fare con gli uomini. Resistere a Jasper, però - con quei capelli spettinati "da sesso" e quei penetranti occhi cerulei è molto più difficile di quel che immagina. Perché Jasper sa quello che vuole... E vuole lei. Riuscirà Ava ad arrendersi ai sentimenti che prova per l'uomo che le sta imponendo di riaprire il suo cuore e amare di nuovo? E se l'amore non fosse abbastanza?
Are willing to exchange it