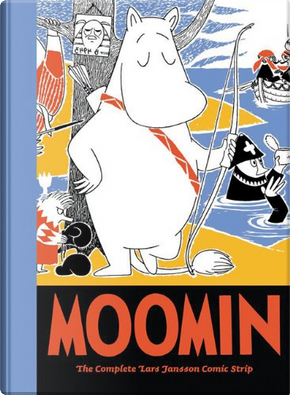 Moomin: The Complete Lars Jansson Comic
...
Moomin: The Complete Lars Jansson Comic Strip, Book 7
0
Reviews
0
Quotations
0
Notes
Description
In this volume of the Complete Lars Jansson comic strip, Lars's work, already quite polished, takes on a joie de vivre heretofore unseen. The Moomins rebel once more against hibernation, receive an inheritance they're unprepared for, find colonization a bit of a bore, and decide once and for all that seashells are much prettier than gold nuggets. With familiar jabs aimed at Moomin leg length and somewhat less familiar ones aimed at capitalism and colonial politics, Jansson's comics are timeless treasures for the whole family.