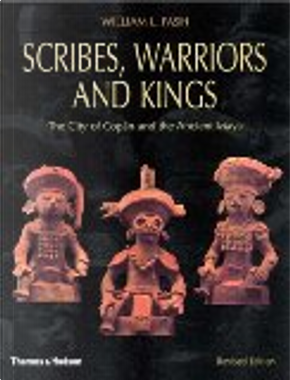 Scribes, Warriors, and Kings by William
...
Scribes, Warriors, and Kings
The City of Copan and the Ancient Maya, Revised Edition
0
Reviews
0
Quotations
0
Notes
Description
Copán in modern Honduras was one of the great cities of the Classic Maya. Abandoned to the rain forest for nearly a thousand years, it was rediscovered in the early 1800s. Now, two centuries later, an international team of scholars is solving the puzzle of Copán and the ancient Maya. William Fash, himself one of the key contributors to the recent breakthroughs, describes how decipherment of the Maya inscriptions together with tomb finds have unlocked the secrets of Copán's history. For this revised edition, Professor Fash shows how recent discoveries in the Acropolis, urban wards, and rural redoubts of the Copán kingdom reveal fascinating insights into the life and times of royalty, nobles, and commoners in this distinguished Maya city. The uncovering of the extraordinary tomb of the dynasty's founder provides illuminating information on his origins and accomplishments, while archaeological and hieroglyphic studies have demonstrated the importance of Tikal and the great metropolis of Teotihuacan in the founding and long-term legitimization of the Copán royal line. New excavations in the royal residential area give a blueprint for the layout and functioning of Maya palaces, as well as dramatic evidence for the violent and sudden end to dynastic rule. 11 color and 109 b/w illustrations.
Are willing to exchange it