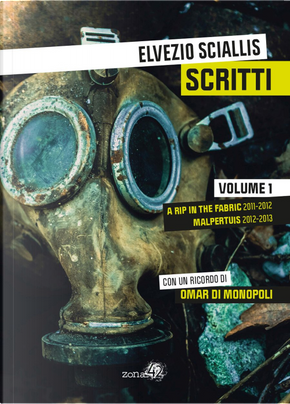 Scritti. Vol. 1: A rip in the fabric 201
...
Scritti. Vol. 1: A rip in the fabric 2011-2012. Malpertuis 2012-2013
0
Reviews
0
Quotations
0
Notes
Description
A partire da questo volume tornano nuovamente disponibili una serie di articoli scritti da Elvezio Sciallis per i suoi blog e per le testate con cui ha collaborato. Elvezio Sciallis ha fornito con i suoi articoli un contributo alla riflessione e alla critica intorno al cinema horror. Ma Elvezio Sciallis nei suoi testi ha affrontato con piglio anche una serie di argomenti che partivano dal cinema nelle sue espressioni più varie fino ad arrivare a fatti di cronaca, a personaggi o avvenimenti più o meno inquietanti, a riflessioni che sfumavano senza soluzione di continuità dal politico al sociale al personale. In questo primo volume sono raccolti una selezione degli articoli comparsi su "A rip in the fabric" tra il 2011 e il 2012, e i pezzi pubblicati su "Malpertius" tra il 2012 e il 2013.
Are willing to exchange it