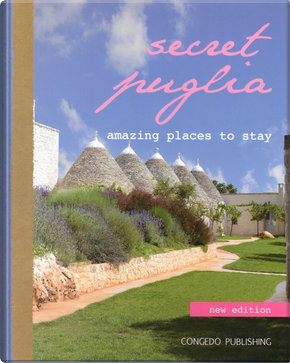 Secret Puglia amazing places to stay. Ed
...
Secret Puglia amazing places to stay. Ediz. italiana e inglese
0
Reviews
0
Quotations
0
Notes
Description
Una Puglia segreta, di luoghi scelti ad uno ad uno con un percorso di affinità. Una ricerca attenta per boutique-hotel, masserie, dimore storiche dalla dimensione intima, celata, privatissima. Una raccolta portata avanti con il gusto del collezionismo, l'entusiasmo dell'indizio colto per caso, dell'informazione rubata ad un amico sofisticato ed esigente, l'emozione genuina della sorpresa. Sulle tracce di Puglia custodita da chi ha cercato e sintetizzato eccellenza, con l'obiettivo di scegliere il meglio e di offrirlo e di condividerlo con i propri ospiti. Ognuno secondo uno speciale percorso fatto di colori, profumi e sapori diversi. Per il desiderio di mettere insieme una mappa di luoghi preziosi. Luoghi da scoprire ad uno ad uno, in un cammino ideale da costruire nel tempo, da regalarsi di tanto in tanto, da incastrare come i tanti pezzi di un puzzle...
Are willing to exchange it