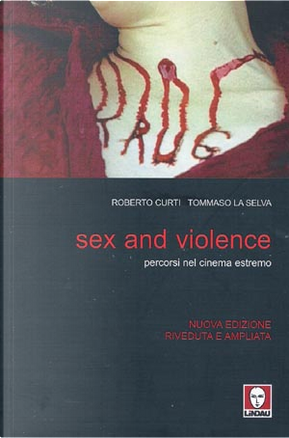 Sex and violence by Roberto Curti, Tomma
...
Sex and violence
Percorsi nel cinema estremo
2
Reviews
0
Quotations
0
Notes
Description
Per mappe storiografiche e geografiche, uno sguardo sul «lato oscuro» del cinema, dagli albori ai giorni nostri, e sui film che affrontano temi proibiti (sesso e violenza) e generi inafferrabili (cannibalico, splatter, nazi-erotico, women-in-prison). Opere misconosciute e provocatorie, di autori come Lucio Fulci, Miike Takashi, H.G. Lewis, Jess Franco, che infrangono tabù e fanno scalpore.