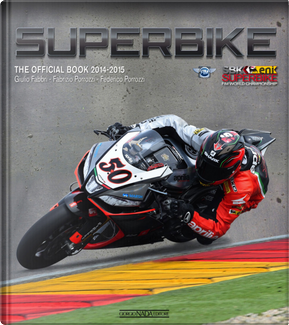 Superbike 2014-2015. The official book b
...
Superbike 2014-2015. The official book
0
Reviews
0
Quotations
0
Notes
Description
Come tutti gli anni, il libro si apre con un capitolo dedicato al pilota che si è aggiudicato il Mondiale. Dal 2008 ad oggi Il libro ufficiale del Mondiale Superbike costituisce un appuntamento irrinunciabile per tutti "i patiti" del Campionato riservato alle "derivate" dalla serie. Anche in questo nuovo annuario dedicato alla stagione 2014 con una ricca anticipazione su quella 2015, ampio spazio è riservato alla cronaca delle 14 gare in calendario, alle moto e ai campioni che costituiscono i tasselli fondamentali del poliedrico mondo SBK. Il "pezzo forte" del libro ufficiale, una di quelle parti destinate a fare la gioia dei "cultori del genere" è senz'altro quello sulla tecnica di questi autentici gioielli, "svelati" nei minimi dettagli (anche grazie al contributo dei tecnici che operano nelle diverse squadre) e soprattutto illustrati da numerose immagini che mettono letteralmente "a nudo" le protagoniste del Mondiale. I capitoli sugli "altri mondiali", Supersport e Superstock 1000 e 600 completano questo volume che non può mancare nella biblioteca degli appassionati doc.
Are willing to exchange it