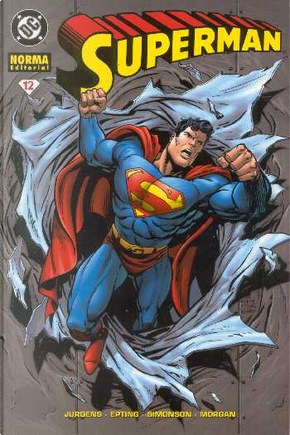 Superman #12 by Dan Jurgens, Louise Simo
...
Superman #12
SUPERMAN #145 THE ADVENTURES OF SUPERMAN #568
0
Reviews
0
Quotations
0
Notes
Description
SUPERMAN NUM.12 fue publicado en diciembre de 2001 (Portada de Tom Grummett). En su interior se incluyen SUPERMAN NO.145 y THE ADVENTURES OF SUPERMAN NO.568 de la colección original americana. La primera aventura se titula "Audiencia pública" y está dibujada y entintada respectivamente por Steve Epting & Joe Rubinstein con guión de Dan Jurgens. La segunda aventura se titula "Buena Imagen" con dibujo y tinta de Tom Morgan & Denis Rodier y guión de Louise Simonson.
Are willing to exchange it