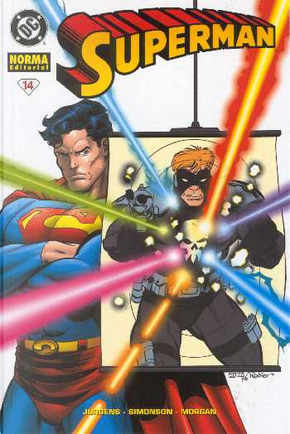 Superman #14 by Dan Jurgens, Louise Simo
...
Superman #14
SUPERMAN #146 THE ADVENTURES OF SUPERMAN #569
0
Reviews
0
Quotations
0
Notes
Description
¿Quién no conoce a Superman? Llegado a la Tierra escapando de la destrucción de su planeta natal, recogido y criado por unos granjeros de Kansas y más tarde periodista en el Daily Planet, Clark Kent, o Superman, es el héroe más grande del cómic. Con un sentido del honor y la justicia muy desarrollado, se desvive por ayudar y hacer el bien, comportándose de un modo más humano que los propios habitantes de este planeta. El punto de partida de este coleccionable es la revisión de la historia que hizo John Byrne tras Crisis en tierras infinitas, para muchos la mejor etapa del hombre de acero; una oportunidad de oro para disfrutar de lo mejor del icono de los cómics de superhéroes.
Are willing to exchange it