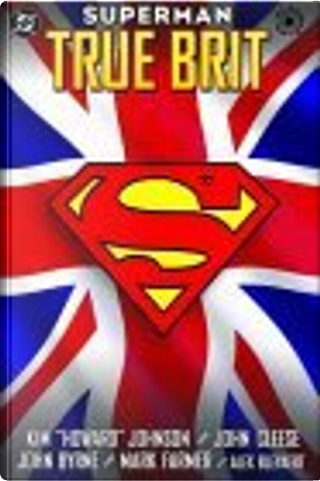 Superman by John Byrne, Kim Johnson, Mar
...
Superman
True Brit (Superman)
0
Reviews
0
Quotations
0
Notes
Description
Get ready for Superman as you've never seen him before, in an uproarious new graphic novel by The First 28 Years of Monty Python scribe Kim Howard Johnson with some help by Monty Python and Fawlty Towers legend John Cleese! In this hilarious twist on a familar tale, the infant Superman's rocket ship crash lands in an English town even smaller than Smallville. Adopted by the kindly Clarks, young Colin is taught to hide his powers, as nobody likes to stand out in a crowd. But when a grown-up Colin - now a mild-mannered reporter for The Daily Smear - uses his powers publicly, the question on everyone's lips is: what will the neighbours think? Featuring art by superstar John Byrne, this is a publishing event not to be missed!
Are willing to exchange it