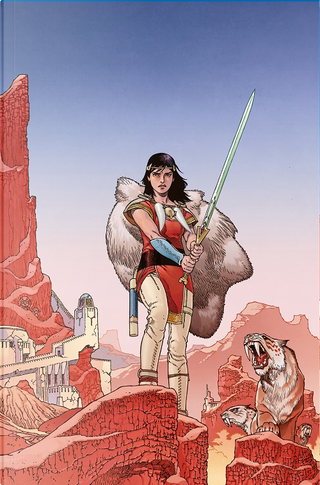 Sword of Ages vol. 1 by Gabriel Rodrígue
...
Sword of Ages vol. 1
0
Reviews
0
Quotations
0
Notes
Description
Dal disegnatore di Locke & Key e dello spettacolare rifacimento di Little Nemo, l'origine di una leggenda! Una giovane donna sarà la prima a impugnare la più famosa arma sacra di tutti i tempi per difendere la sopravvivenza del suo mondo, ispirando una legione di eroi a unirsi nella sua lotta a una spietata forza aliena. La linea di confine tra fantascienza e fantasy potrà essere indistinta, ma quella tra eroi e criminali verrà segnata nel sangue!
Are willing to exchange it