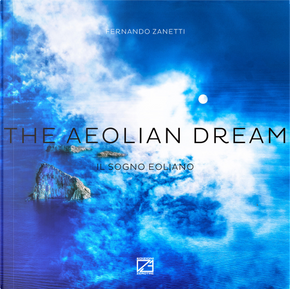 The aeolian dream-Il sogno eoliano by Fe
...
The aeolian dream-Il sogno eoliano
0
Reviews
0
Quotations
0
Notes
Description
In "The Aeolian Dream. Il sogno eoliano", l'obiettivo di Fernando Zanetti si concentra sulle isole Eolie, sul loro apparire e palesarsi con la mutevolezza dei paesaggi contrastanti e peculiari propri dei luoghi del mito, bagnati dalle onde e accarezzati dal vento. "Isole del sogno" perché è facile perdersi nel loro incanto e lasciarsi andare con l'immaginazione come rapiti da un sogno evocativo a occhi aperti. Zanetti è un sognatore, un naufrago che si lascia accogliere e incantare da ogni isola e anche rapire da un fascino millenario e in continua evoluzione. Il fotografo indaga le isole, si insinua negli anfratti più reconditi, coglie i volti differenti delle sette sorelle del Tirreno con la complicità della luce del sole che le bacia all'alba e le saluta al tramonto e della luna che accende di bianco le cime e d'argento il mare. Il libro diventa un romanzo, un quadro, un film perché la sensibilità di Zanetti crea un percorso per immagini, un documentario, un viaggio esplorativo in cui i panorami, i profumi, i sapori, le voci e i silenzi riecheggiano in ogni scatto diventano un sogno.
Are willing to exchange it