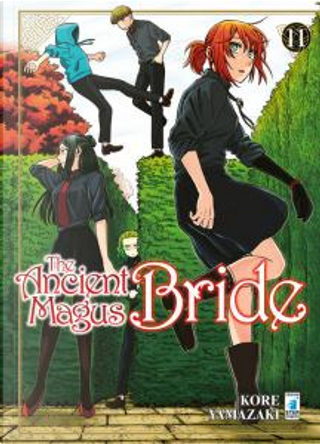 The ancient magus bride vol. 11 by Kore
...
The ancient magus bride vol. 11
0
Reviews
0
Quotations
0
Notes
Description
Chise Hatori ha solo quindici anni ma ha già perso tutto: non ha più una famiglia né speranze per il futuro. Un giorno, però, le compare davanti un misterioso mago che le offre un'allettante opportunità di riscatto: diventare sua discepola e futura sposa... Chise sta frequentando il College come uditrice. Elias ha accettato i cambiamenti della ragazza e ha cominciato ad accorgersi che anche lui non è più quello di un tempo. I due hanno a che fare con un sempre maggior numero di persone: gli stravaganti compagni di scuola di Chise, i "sette scudi", la Chiesa, e infine Rahab... Che influenza avranno su di loro le nuove conoscenze?
Are willing to exchange it