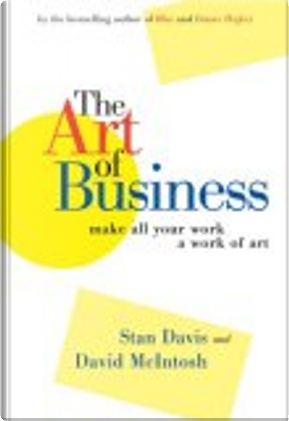 The Art of Business by David McIntosh, S
...
The Art of Business
Make All Your Work a Work of Art
0
Reviews
0
Quotations
0
Notes
Description
For many, work is the ultimate four-letter word, the embodiment of all that is mundane. For respected business writers Stan Davis and David McIntosh, work is an opportunity to find beauty, meaning, enjoyment, balance, and longevity. How? By treating one's work or business as art. According to The Art of Business, people get more satisfaction from creating something than from doing something. Purpose, mastery, and permanence are hallmarks of good work, whether in the arts or in business. The book represents a powerful paradigm shift, empowering readers to harness their artistic energies not only in work, but also in all facets of their lives. Using real-world examples such as Apple's attention to art in the design and marketing of the iMac and iPod, The Art of Business shows how introducing the aesthetic into a business framework can inspire both achievement and satisfaction.
Are willing to exchange it