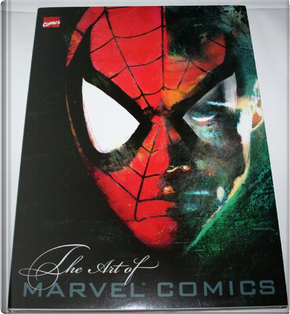 The art of Marvel Comics by Adam Kubert,
...
The art of Marvel Comics
0
Reviews
0
Quotations
0
Notes
Description
Lussuoso volume cartonato di 128 pagine con sovracoperta stampato su carta patinata che raccoglie le più svariate interpretazioni dei personaggi Marvel realizzati dagli artisti più hot del panorama mondiale. Gli X-Men, Hulk, Devil, Magneto, Thor, Silver Surfer, Dr. Destino, Iron Man, il Punitore, Capitan America, l'Uomo Ragno e decine di altri supereroi Marvel in magnifici dipinti realizzati da artisti del calibro di Alex Ross, Joe Jusko, Glenn Fabry, Simon Bisley, Glen Orbik, Mark Texeira, Jim Steranko! In più delle sezioni speciali dedicate a Bill Sienkiewicz, Kent Williams, Moebius e Alex Ross.
Are willing to exchange it